What Tent Do I Need for My Special Occasion?
Posted on: April 23, 2018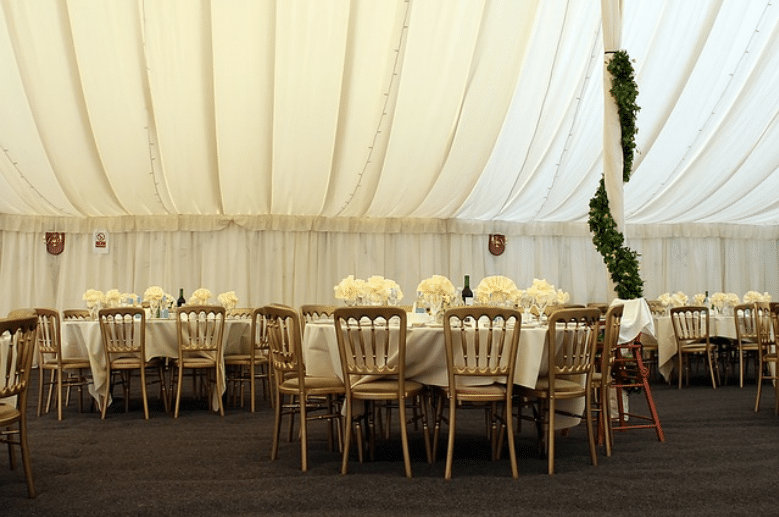 South Florida can offer some of the most beautiful backdrops for a wedding or special event. The year-round summer weather is great for holding events and parties outdoors. With the benefit of an endless summer in Florida, there is always a chance for inclement weather at a moments notice. To ensure your special occasion goes off without a hitch, renting a tent can help you out tremendously.
Tents aren't just for camping the great outdoors under the stars. They can be used for an outdoor marketing event, or for other promotional events. As far as wedding ceremonies, and other special occasions, tents surprisingly have plenty of uses. They can be used to keep guests comfortable if it's sunny out, or if there is rain.
What Kind of Tent Do I Need for My Event?
There are a few different tents that serve different functions depending on your event. If you are thinking about what kind of tent do I need for my event, there are some factors to consider. Weather in South Florida is unpredictable so you have to be prepared for rain or shine. At Grimes Party Rental, we stock a large variety of tents perfect for any event. here are some of the tents available for rent.
Frame Tents – These are tents without poles. if your event requires the center to be open, these tents offer great visibility without obstruction.
Pole Tents – These tents have poles down the center and offer a traditional look for your event. It can add to the ambiance and decor of your event.
Century Tents – They are large structures that can stand on its own or be combined with other tents. Great for strong support and if you have a large event.
Party Tent Upgrades – All of our tents have the option to add tent lining, specialty lighting, ropes and lounge furniture.
Before renting party equipment such as tents, chairs or tables, ask yourself what you will need for the party. For example, if you have an outdoor party, it's a good idea to rent a tent that protects your guests from inclement weather or offers shade on a sunny day. Depending on how many guests are expecting to arrive, you may have to order a tent that can accommodate everyone. Thankfully at Grimes Party Rental, we have a large selection of party rental equipment that is perfect for any event.
Whether you are planning a beach wedding or a backyard birthday party, renting a tent is always a great idea. If you are looking for party rental equipment that matches the theme of your special occasions, Grimes Party Rental has what you need. We offer party rental equipment service for Broward and Palm Beach Counties. If you would like a party rental quote for your special event, fill out our contact form here.