Rent One Of Our Wedding Tent Rentals for Your Special Day!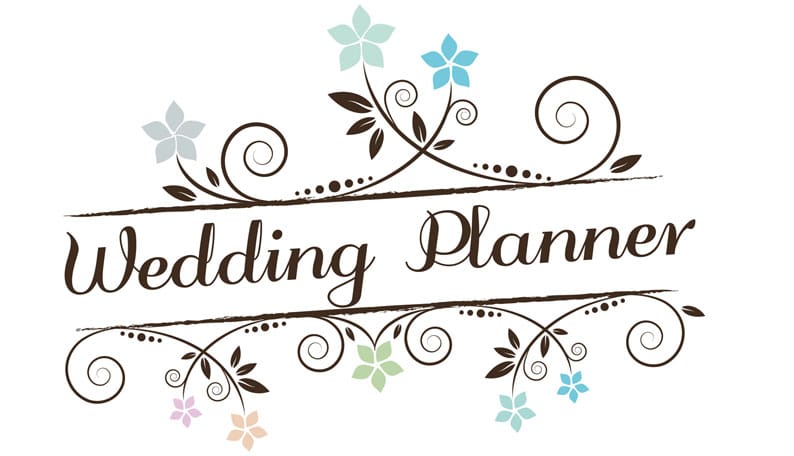 Now that your special day is fast approaching there are a million decisions including…
How to choose the right wedding tent rental (or reception tent) for your big event?
Here at Grimes we make it easy. We've helped hundreds of brides, grooms, families, and wedding planners pick the perfect wedding tent rental…
We've been provided wedding tents to more flawless South Florida weddings than we can count and take intense pride in adding to the ambiance and environment that the married couple, their families, and their guests, will remember fondly for a lifetime.
Reserve your perfect wedding or event tent and everything to go with it including: table rentals, indoor and outdoor furniture, wedding chair rentals, custom lighting, fans and air conditioning, portable flooring including dance floors and stages, and all the different accessories your wedding or reception may need.
From the casual beach and backyard weddings and receptions to extravagant large-scale formal affairs, we have the experience and expertise to help make your special day one to remember.
Plus every wedding tent rental can be fully 'personalized' with custom elements, configurations, upgrades, decor, and endless possibilities to ensure that your wedding is unique to your vision.
---
---
Tents for Weddings: Choosing the Perfect Fit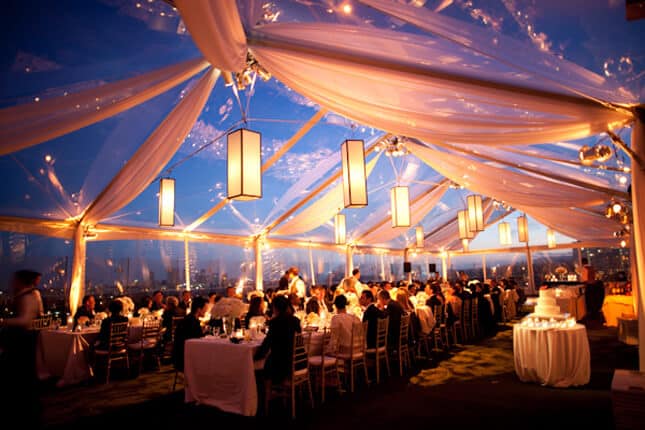 Here at Grimes we have been putting together stunning weddings for well over a decade and we have all the expertise and experience you could hope for.
We firmly believe that you have enough on your plate without having to worry about the wedding tents, perfect tables, number of chairs, and custom accessory wedding rentals, and we make sure nothing goes wrong on that end so that you and your wedding planner can handle the details and nuances of the rest.
Ambiance is everything and making the right choice among wedding tent rentals can make a world of difference for a wedding.
Every wedding tents we offer was hand selected for it's look and quality and we customize them to your guests, spacing needs, decorative vision, and thematic elements.
Our wedding tent prices are just as amazing.
Whether you prefer beach wedding tents, clear tents for weddings, classic frame or pole tents, or require a wedding canopy rental, we have the equipment and expertise to make your dreams and visions come true.
Plus we provide an endless assortment of wedding tent decorations, pipe and drape wedding decor, and a huge variety of custom accessories and options to choose from for your unique event needs.
We make it easy by providing everything you need from inception to completion, allowing you to focus on what's really important… your special day with family, friends, and loved ones.
Our event specialists and wedding party planners have a great deal of experience with wedding rentals, wedding tent rentals, and wedding reception tent options/accessories.
They are exceptionally adept at turning dreams into reality so feel free to call one of our customer support specialists with any questions you may have about specific requirements, space needs, the number of guests, pricing, availability, and anything else you could possibly need when it comes to figuring out the perfect selection for you from among our wedding tent rentals.
---
Wedding Photography
We at Grimes Events are honored to represent David Hebble Photography for the East Coast.
One of the special talents needed to be a great photographer is putting people at ease as you shoot them, next is always being ready to capture those special moments in life that we remember forever! Your wedding day is unique and so are your wishes. We customize our services to fulfill your needs. Grimes Events looks forward to scheduling an appointment and sharing David's memorable wedding portfolio with you.
As you look at David's work notice how comfortable everyone looks… no models just people in love on their wedding day.
---
Call Us For A Competitive Quote
(561) 853-TENT (8368)
We are South Florida's premier tent rental and event tent specialists, operating out of Delray Beach, and covering parties, weddings, & events in Boca Raton, Lake Worth, West Palm Beach, Wellington, Boynton Beach, and all over Palm Beach County as well as all the breadth of Broward down to Fort Lauderdale.
With the help of our partners and our highly trained staff... we will give your party or event the ambiance it needs to succeed.