How to Have A Great Event with the Best Tent Accessories
Posted on: November 21, 2017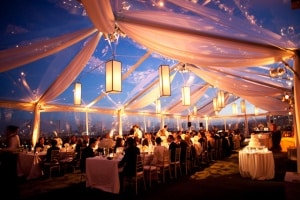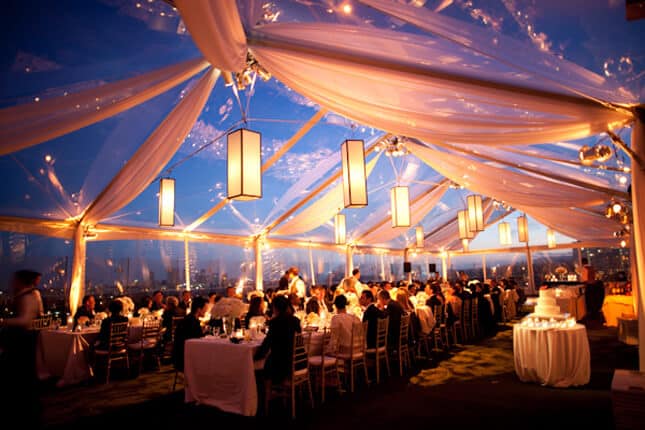 Are you trying to host the best event and looking for assistance or ideas to enhance your outdoor event? When you turn to Grimes Events & Party Tents, you don't have to worry about coming up with the best layout for your event or searching all over for the highest quality party rentals and furniture because Grimes Events & Party Tents takes care of it all for you! The team at Grimes Events & Party Tents wants you to have the best event possible. That being said, there are some great ways to ensure that you will have the most amazing event, including opting for some of the top event tent accessories!
Tent Accessories You Need to Help You Have A Great Event
When you are hosting an event and you want your event to be the best, then it only makes sense that you should have the best! At Grimes Events & Party Tents, we provide a wide array of tent accessories, and we definitely recommend having some of these essentials to ensure that you will have the most extravagant and exciting event!
Outdoor Tent Rental
Honestly, what would your event be without an event tent rental? Outdoor tent rentals will pull your entire event together because it allows for a beautiful structure. Without the event tent rental, your event may just end up looking incomplete. This really brings the entire atmosphere together, sections out dining areas and stages, and adds a nice, enticing aspect to your event.
Drape and Pipe Rental
If you are looking for a detailed event, then it can be wise to add drape and pipe rentals to your tent. This will help create an elaborate, well-designed look. It can really enhance the appearance of the tent and make it look anything from fun to elegant to decorative.
Lounge Furniture Rental
When you want to add a comfortable feel to your event, you can opt for lounge furniture rentals. In addition to these, we even have options for LED furniture rentals. This can transform your event by providing an environment that promotes a fun, exciting time!
Table Rentals & Party Chair Rentals
Your event would be incomplete without a table rental and party chair rentals. Where would your guests sit? How would your guests be able to eat? Where would the food be laid out? Table rentals and party chair rentals are essential for the perfect event. Whether you decide to place these under the tent or have a section beside the tent, you will need the chair and table rentals for a spectacular event.
Flooring for Tents and Stage Rental
Take your event up a notch by opting for tent flooring. This will allow for your guests to walk comfortably on the surface instead of getting their shoes ruined from grass or dirt. It can also make your event go from a casual outdoor event to a beautiful, classy event with your choice of flooring! Not only is outdoor tent flooring important but a stage rental can be too! How else will you be able to add some fun, music, and dancing to the mix? A stage rental allows for designated room for entertainment.
Party Tent Lighting
An event is just simply incomplete without the proper party tent lighting. You will need lighting, especially if your event is outdoors during the evening or nighttime. Your guests should be able to see! Not only this but you can also add special lighting for a fun time on the dance floor!
Why Grimes Events & Party Tents Is the Best Event Tent Rental Company for You!
No matter what type of event you are trying to host, Grimes Events & Party Tents is here to help you. From party tent lighting to chair rentals to table rentals to LED lounge furniture to a variety of event tent rental options, we simply provide you with the most high quality event accessories. When you are hosting your next event, don't hesitate to contact Grimes Events & Party Tents for all of your needs.