Designing a Great Layout for Your Tented Event
Posted on: October 20, 2017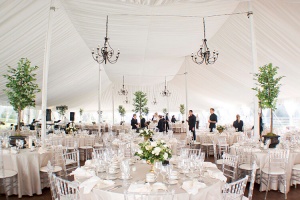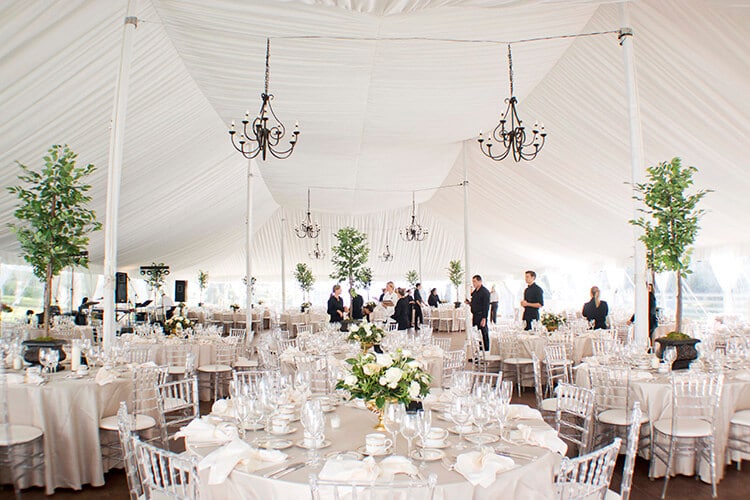 Do you have an exciting event coming up? Whether you are hosting an outdoor event and in need of an outdoor party tent or looking for large party tents to cover sections of your event, Grimes Events & Party Tents is here to offer you a wide selection for event tent rental and further assist you by helping to create the best looking event possible. A great layout for your tented event can ensure that you will have an appealing set up.
How to Have the Best Layout for Your Tented Event
In order to have the best layout at your tented event, it's important for you to consider all of the essentials that you may want to have added and where they should be placed at your special event.
Consider Large Event Tents for a Bigger Attendance
If your event is going to have a bigger crowd, your event should have a large event tent to best fit your guests comfortably. Depending on the use of the event tent, the tent may need to keep everybody covered, act as the dining area, or have an event stage set up underneath it. You should think about how large your venue is and if the large tent is best centered at the location. If you are having several event tents for your special occasion, then consider the alignment you may need to create easy movement and flow.
Add Table Rentals and Chair Rentals to Your Event
The size of your event is important, especially if you are going to be adding a table rental and chair rentals underneath the tent to provide room for an audience. However, if you are having a wedding ceremony and it's nice outside, you may want to have the actual ceremony set up with chair rentals outside and then leave room for the reception area under the event tent rental.
Think About Temporary Event Flooring for Aisles and Stage
For all types of celebrations, birthday parties and wedding events, it can be an exciting idea to add event flooring. Whether you are trying to create an aisle for the crowd to walk down during the ceremony or looking to add a fun stage, temporary event flooring can really change the atmosphere of an outdoor event. You should keep in mind where you want to place temporary flooring at your event. You may want to keep it under the main large tent for the event, or you may want to create a stage outside of the tent. The layout of the floor at the event should be inviting toward your guests and highlight areas for dancing and walking by.
Opt for Pipe & Drape Rental in the Tent for Extra Event Decor
To really transform your tented event, you should think about adding a pipe and drape rental. This extra decoration can make any event become high scale and classy. When you want elaborate design inside or outside of your large tent for an event, add drapes!
Party Tent Lighting Placement
What would an event be without party tent lighting? This can add the right spotlight you need, the necessary lighting to see your event during the evening, and even provide fun colors for an enticing party. No matter what you want to use your party tent lighting for, it's important to keep in mind where you want the lighting directed and whether you want the lights to go on at a certain point or for the entire duration of the event.
LED Furniture and Lounge Furniture Rentals
Not only can the right lighting in your event tent be exciting and enticing, but LED furniture and party lounge furniture rentals can really change the atmosphere of your event. Having LED furniture rentals at your tented event can be a smart way to enhance engagement of the crowd and allow for them to have a fun time! Think about whether you would like to place the LED furniture under the tent or keep it outside during the evening and what formation you would like for the furniture to be set up in. Lounge furniture rentals are also a great way to provide a space for relaxation and viewing. It's important to know where this would fit best, especially if you are having a ceremony, after party, corporate event or workshop.
Why Choose Grimes Events & Party Tents for Your Next Tented Event?
There's no greater event company to turn to for assistance other than Grimes Events & Party Tents. We strive to provide the best tented events and event rentals so that you can have an incredible experience for whichever special occasion you may be celebrating. Let Grimes Events & Party Tents take care of all your event needs to help you have the very best layout for your tented event!