Benefits of Table and Chair Rental for Your Event
Posted on: April 23, 2018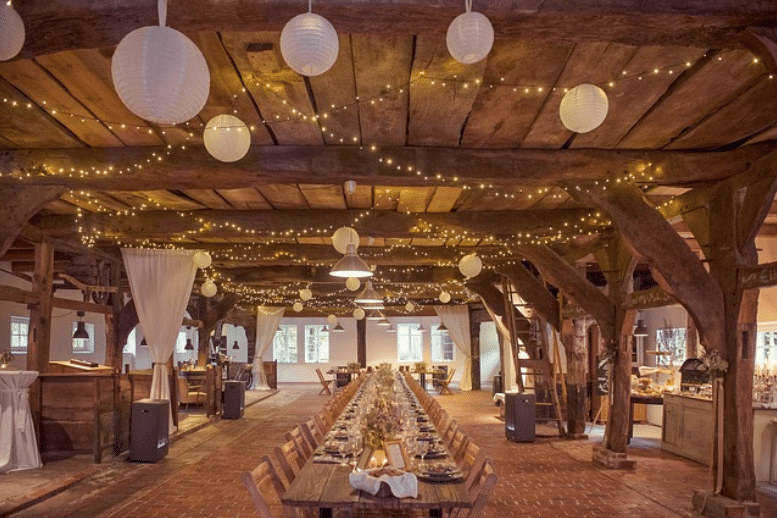 Planning a successful event takes time as there are a lot of factors to consider. Picking out the right decorations, sending invitations to party guests, and creating an event atmosphere is all taken into consideration when planning a party. If you want to throw a successful event, the adage "the early bird gets the worm" applies. The sooner you start planning, the better prepared you will be for last minute changes.
Regardless of the size of your event, it can be challenging to pull together every detail in time. Think about what guests may need when arriving at your special occasion. They may need food and beverage, directions to the event, and additional details. Every event is different and some may need areas for dancing, a stage, or a bar for concessions.  A party requirement that normally doesn't come to mind is chars and tables. After all, your guests will need a place to sit, eat and relax.
Benefits of Table and Chair Rental
Weddings, bar mitzvahs, and sweet sixteens are events that have common needs, such as tables and chairs. Chairs are obviously great for sitting down, but chairs can offer different comfort and decoration options. Table rentals are an excellent choice for placing decorative pieces, and for creating a dinner-appropriate atmosphere. Here are some other benefits of a chair and table rental you may not have considered.
Cost Savings – Buying tables and chairs is not only costly, but it's expensive to stare and transport, especially if you are only using it for one event. Renting party equipment is a huge saving compared to purchasing event chairs and tables.
Flexibility – Whether your guest list is small or large, renting tables and chairs gives you the flexibility to accommodate any size party.
Delivery and Set Up – It takes a lot of time and effort to transport, and set up tables and chairs for your event. Renting party equipment has the benefit of having those items delivered right to your event.
Style – Every party is going to have a special theme and will require tables and chairs. To match your event's decor, it's important to have the right table and chairs. Renting party equipment makes it easier to choose what style you need for your occasion.
Maintenance – With renting tables and chairs, there is no maintenance required. So there isn't a need to clean the party equipment before your event.
As you can see, renting tables and chairs for your event offers plenty of benefits and is easy to procure. With the many things that can happen during an event, letting our team take care of the simple things makes your life a lot easier. Not having to worry if the tables and chairs will be delivered and set up takes stress off your mind.
At Grimes Party Rental, we are South Florida's premier party equipment rental service. Operating out of Boca Raton, we have a wide variety of party rental equipment such as tents, chairs, and tables to choose from. Whether your event is in Broward or Palm Beach County, we will be able to deliver your party equipment on time. To reserve your party rental equipment for your special occasion, fill out our contact form here.