Boca Raton Event Tents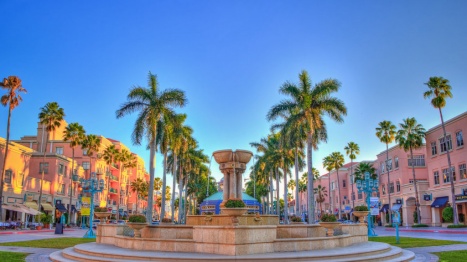 Hosting a party, wedding, or other event in Boca?
We have you covered with our Boca Raton event tents.
Sitting at the southern limits of Palm Beach County, nestled against the coast in a beautiful stretch of land, there are few places in the world as beautiful as Boca Raton.
Here at Grimes, we spend a great deal of time both professionally and personally in West and East Boca… dining, relaxing, enjoying the area, putting on fabulous parties, working with Florida Atlantic University for a host of large scale events, setting up beautiful Boca Raton party tent rentals, and so much more.
A short list of several of our clients includes:
The Ritz-Carlton
The City of Boca Raton
The City of Delray Beach
The Relay for Life
Singer Island Resort
Elle Magazine
Vogue Magazine

Florida Atlantic University
NFL Battle of the Beauties
The American Cancer Society
Boca Food and Wine Festival
Palm Beach County School District
Palm Beach County Fire Dept
Royal Palm Yacht and Country Club

Sony Ericsson
Ringling Bros. Circus
Atlantic High School
Royal Palm Beach High School
Royal Palm Yacht and Country Club
St. Mark's Catholic School
Wayne Barton Foundation
And hundreds more…
With the help of our partners and our highly trained staff we are able to bring any vision or event (no matter the size or scope) to life and make your party, wedding, event, or special occasion absolutely perfect.
Just give us a call and let us know what you are looking for. 
Or you can browse our main pages for gallery images and descriptions including our main party tent rentals, local wedding tent rentals, indoor pipe and drape rentals, outdoor party flooring and staging options, comfortable lounge furniture rentals, lovely LED furniture rentals and party accessories, and classic options including table rentals and chair rentals.
Boca Tents & Party Tent Rental Specialists
We get the job done right the first time with quality and style.
Every year we put together dozens of fully customized Boca Raton event tents from among our huge assortment of Boca Raton party tent rentals.
Our clients here in Boca put on some of the best events in South Florida and when they need wedding canopies, beach tents, outdoor lounge furniture, frame tents, pipe and drape decor, LED furniture, party tents, and all the event accessories necessary to turn a good social gathering into a fantastic one, they rely on Grimes.
Don't settle for anything less than the best when it comes to your event (and Boca tents).
From reasonable prices to high end materials and experts in the field, our party tent rental specialists have everything you need to put on an evening gala, fabulous birthday party, outdoor picnic, stunning wedding, social gathering, professional corporate retreat, or delightful soiree your guests will simple love, and you will be proud to have thrown.
Don't live in Boca or looking to host your event in a different city?
We cover all your South Florida tents needs, providing Palm Beach County tent rentals including beautiful Boynton Beach party tent rentals, stunning Delray tents, Lake Worth event tents, Jupiter party tent rentals, West Palm Beach event tents, Palm Beach Gardens tent rentals, and Wellington tent rentals. We also service Broward event tents.
---
---
Call Us For A Competitive Quote
(561) 853-TENT (8368)